Cornerstone Christian Academy Principal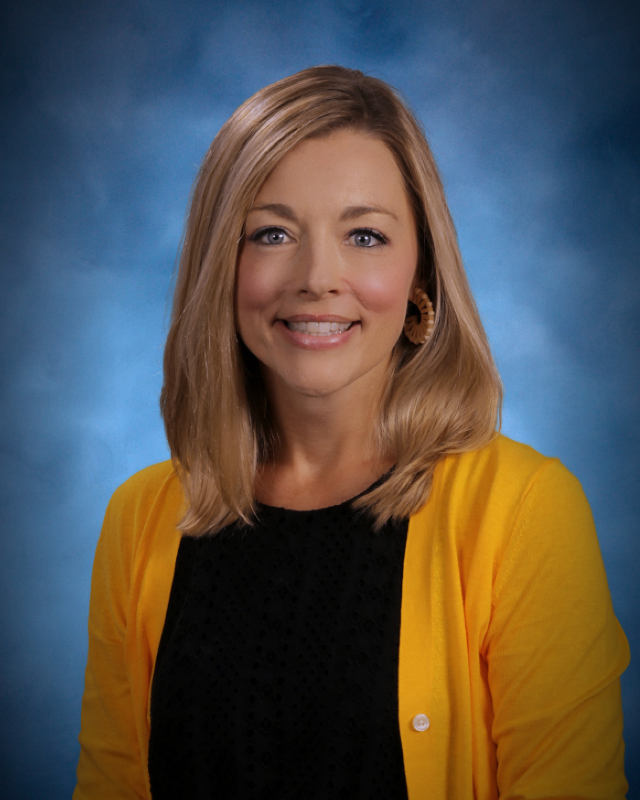 Dr. Ragan Long
Principal, CCA
Education:
BS in Journalism
MS in Elementary Education
EdD Administrative Leadership
Experience:
As a native of Knoxville, Dr. Long has been active in the growth of education throughtout the state of Tennessee for 14 years. Before coming to Cornerstone, she spent 12 years in the classroom teaching all elementary grade levels. Along with her classroom leadership, Dr. Long served on her school's leadership team, gap closure team, and was active in leading professional development in her school, district and at the state level.
With a passion for literacy education, Dr. Long believes books make the same grand adventures available to everyone regardless of geographic or socio-economic limitations. In her words, "when our God decided to communicate His unfathomable love, He did so between the covers of a book". Furthermore, Dr. Long wants students to see themselves as beginning practitioners in the many disciplines they engage in during a school day by embracing the thinking and behaviors of those practitioners. It is not enough to learn science content, students need learning experiences that allow students to examine information from the perspective of a practitioner like putting on a lab coat, mixing chemicals, dissecting vocabulary, and documenting all of it in a lab journal. She looks forward to expanding those learning opportunities in the coming years.
Dr. Long founded and ran a student outreach ministry called Pawsitive Impact that partnered with various community resources including Second Harvest Food Bank and Compassion Ministries to provide food, medicine, Christmas presents, clothing and hygiene items to students in need. She also wrote a Read to be Ready summer reading grant that served 55 under-performing students with reading recovery, meals, field trips and experiential learning opportunities. After the successful completion of this camp, Dr. Long spent one year working for the TN Department of Education, traveling across the state to train other educators in best literacy practices.
When she isn't working, Dr. Long participates in short term missions both domestic and abroad. The opportunity to serve orphans and impoverished people groups is one of her greatest honors. She also loves to read, eat ice cream and spend time with her family and friends.
Family:
Husband - Chad
Daughter - Natalie at Lakeway Christian Academy
"See what great love the Father has lavished on us, that we should be called children of God! And that is what we are!"
-1 John 3:1
CCA Faculty
| | Name | Title | |
| --- | --- | --- | --- |
| | Belcher, Jill | Teacher, Pre-K | |
| | Bowery, Cathy | Teacher, Grade 2 | |
| | Boyette, Hollie | Receptionist | |
| | Brown, Mary | Librarian | |
| | Butler, Brittney | Teacher, Band | |
| | Butler, Rhett | Teacher, Band | |
| | Coffman, Angela | Teacher, Grade 5 | |
| | Cornett, Agatha | School Counseling, CCA | |
| | Cox, Laura | Teacher, Art | |
| | Dickerson, Macayla | Aide, Grade 1 | |
| | Fontes, Jacqueline | Teacher, Grade 1 | |
| | Ford, Mandy | Teacher, Grade 4 | |
| | Good, Alex | PE Teacher; CCA Athletic Director | |
| | Goodall, Cheryl | PE Teacher, CCA; Strength & Conditioning, LCA | |
| | Hanes, Maria | Teacher, Pre-K | |
| | Hinchey, Lindsay | Aide, Grade 2 | |
| | Hobbs, Ainsley | Teacher, Grade 2 | |
| | McCoy, Kathy | Aide, Pre-K | |
| | McVicker, Bridget | Teacher, Grade 3 | |
| | Rosolowski, Jackie | Teacher, Grade 4 | |
| | Sellars, Madeleine | Teacher, Grade 3 | |
| | Stokes, Robyn | Teacher, Kindergarten | |
CCA Support Staff
| | Name | Title | |
| --- | --- | --- | --- |
| | Bull, Tamara | Nutrition Services Assistant | |
| | Carpenter, Frances | | |
| | Elder, Chad | Information Technology, CCA | |
| | Goodall, Michael | Assistant Director of Facilities, LCS | |
| | Gulley, Billy | Security, CCA | |
| | Herrera, Heather | Nurse, CCA | |
| | Keener, Julie | Administrative Assistant, LCS | |
| | Manis, Wynter | Events Coordinator, CCA; Chapel Coordinator, CCA | |
| | Owens, Glenda | Aftercare, Pre-K & Kindergarten | |
| | Voccola, Marie | Lunch Program | |
| | Whetzel, Angela | Nutrition Services Assistant | |